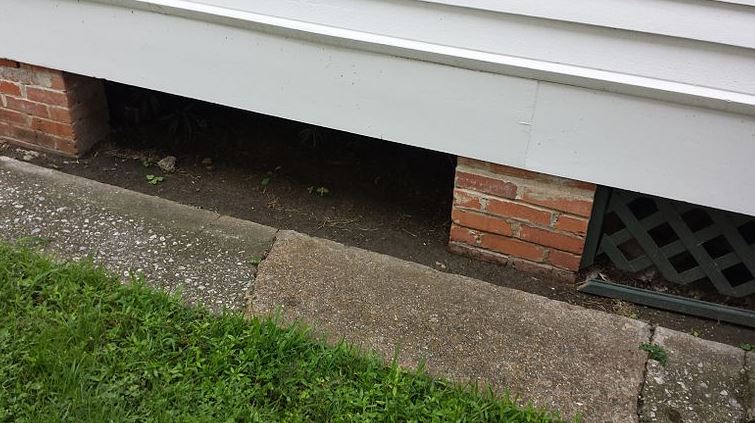 Does the foundation of your home need some repairs? If yes, you can easily detect the most obvious and glaring red flags through a visual inspection of your home's foundation.
The following are some simple tips for inspecting any damages on the foundation of your home. You can go through the visual checklist by yourself to determine if it is about time to schedule a foundation repair estimate before things turn worse.
Poor Drainage, Mold, and Moisture
Water damage is one of the earliest warning signs of foundation issues, particularly in regions that experience heavy rainfall. Although not conclusive, here are some symptoms to watch out for:
There is poor drainage if there are standing puddles surrounding your house that don't drain right away after a storm. Foundation failure can happen if you leave this unchecked.
Mold and moisture, specifically in your basement, are also signs of danger. Sometimes, it may just indicate that you have to ventilate the foundation a bit better. However, it won't hurt to bring in a consultant if the issue persists.
Extreme changes in the surrounding soil's water composition are also signs you have to take note of. If your backyard turns dry to wet or wet to dry too quickly, that expansive soil may put extreme pressure on the foundation of your house.
Doors and Windows That Close Improperly and Leaning or Buckling Windows
If all or some of following questions get a yes for an answer, it is time for you to get the help of an expert:
Do the supportive beams look like they curve or lean, particularly in your basement crawl spaces?
Do the doors and windows no longer close the way they used to?
Do you notice bulging or leaning in exterior or interior walls?
Do the floors buckle or slope under your weight much more than usual?
Chipping and Crumbling Concrete
Have you noticed concrete chipping or crumbling when you inspect the foundation of your house? While this is not necessarily a sure sign of a damaged foundation since there are many other culprits behind concrete damage, this should still be a cause for worry.
When mixed properly, concrete can last for a long time. Seasonal expansions and contractions may result to degradation. However, if all it takes is a screwdriver to chip away at the walls of your basement or foundation, it is best to contact the experts.
Ruptures, Fissures, and Cracks
Cracks are probably the most obvious symptoms of foundation damage. Unfortunately, they also happen to be the most difficult to interpret properly. As a house settles with time, it often develops acceptable cracks. However, not all of these cracks can be considered insignificant. Do you notice any of these signs in your home?
Zigzag cracks on the staircase
Vertical cracks on exterior or interior walls
Horizontal cracks on the foundation walls
Cracks extending to the foundation floor's base
Cracks with one edge jutting out from other parts of the wall or floor
Non-uniform cracks wider at the top or bottom
Lean or bowing walls.
Above is just a simple cheat-sheet for inspecting your home's foundation. When in doubt, it is always advisable to seek professional foundation inspection in Canton, OH to stay on the safe side.